Operating from a mobile device. Adding funds to navigate Trust Wallet
The following are instructions for users that intend to interact with RFOX Finance through a mobile device.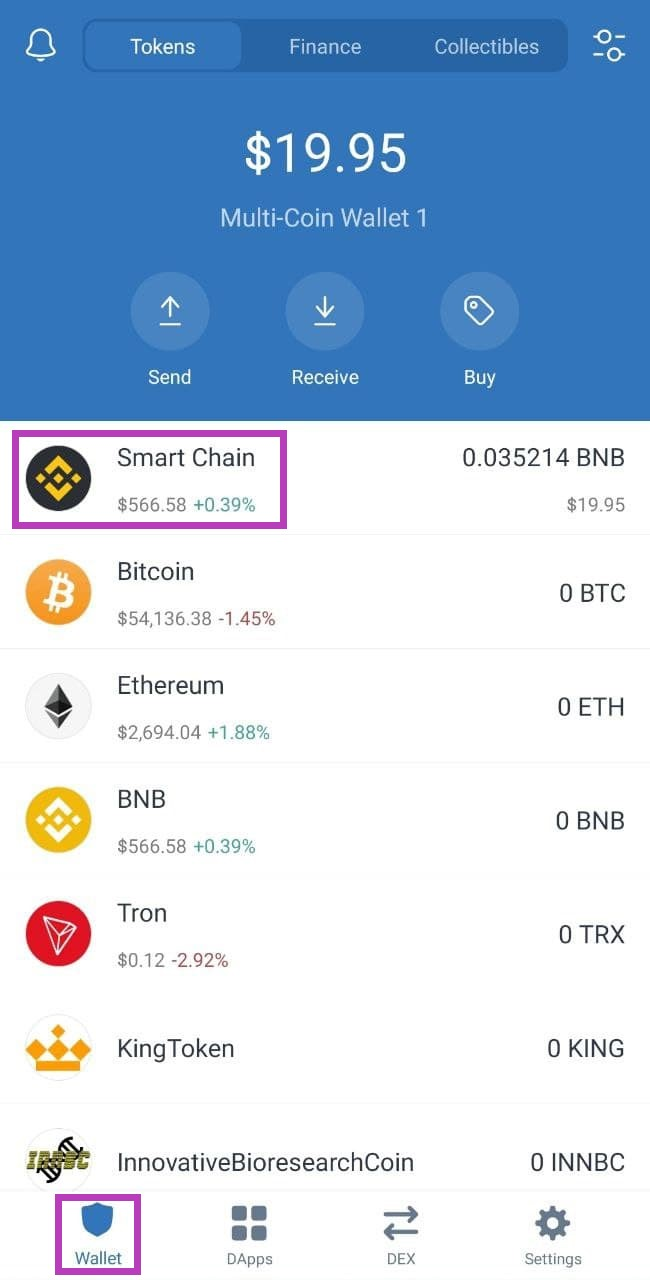 First off, we need to ensure we have $BNB in our wallets to cover gas fees.
When you open Trust Wallet on your mobile device, select '
Wallet
' in the bottom left corner. This will open your wallet. Select '
Smart Chain
'.
Please take note, the 'BNB' listed on the wallet below 'Smart Chain' is synced to the BEP-2 network. BEP-2 is the token standard for the Binance Chain.
This is NOT compatible with the Binance Smart Chain BEP-20 network.
If you send it here by mistake, you may have to send it to Binance Smart Chain Wallet to bridge it back into your Smart Chain wallet.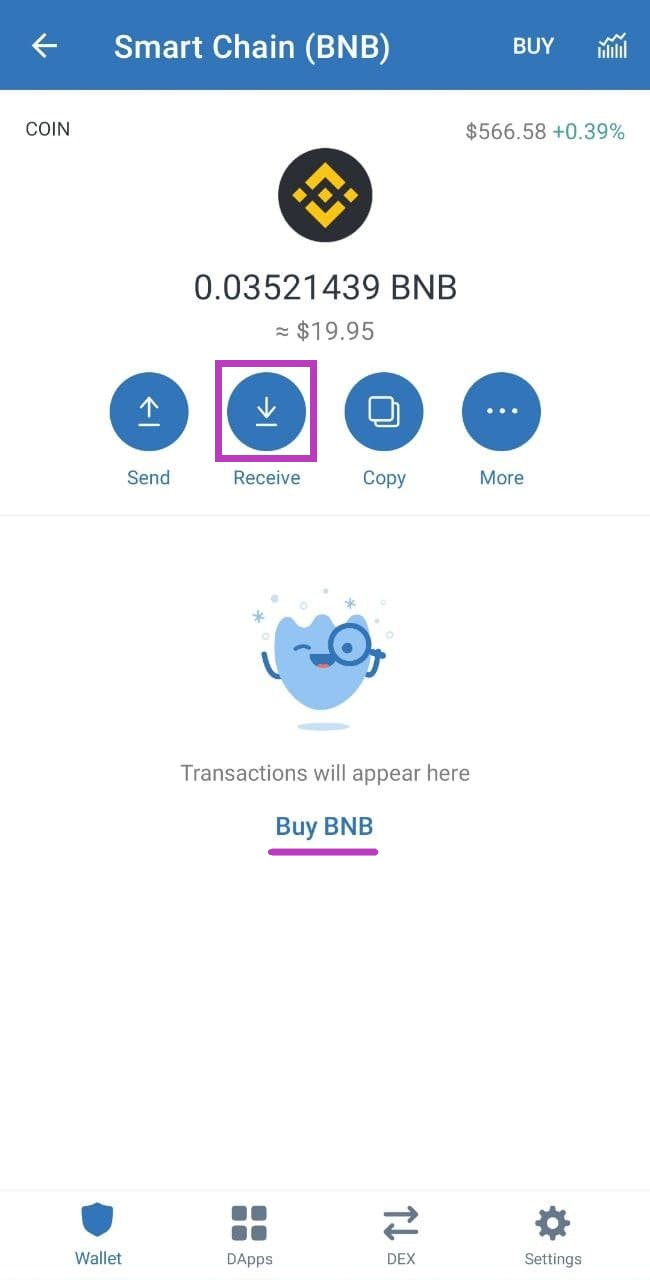 Here you have two options. You can buy $BNB directly through Simplex. You will be rerouted to a third-party merchant to finalize that sale upon selecting '
Buy BNB
'. Or you can select
'Receive'
to retrieve your deposit address.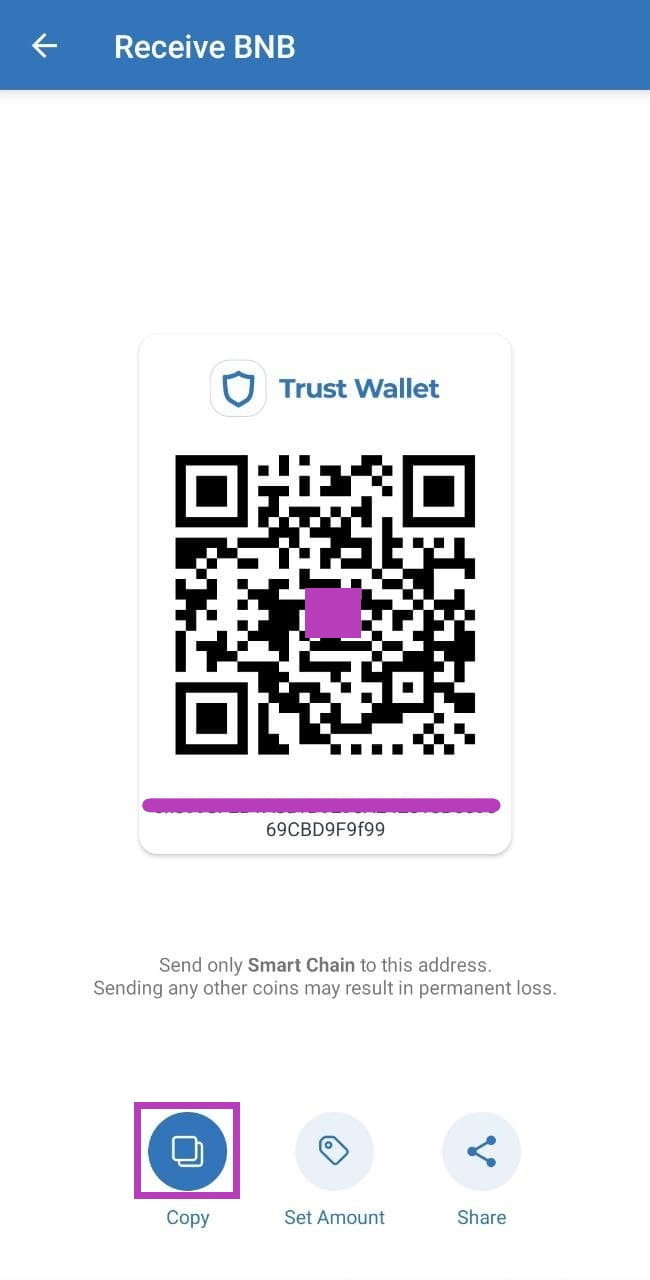 You can retrieve your wallet address to send $BNB from an exchange or another wallet. Select '
Copy
' to copy your wallet address to the clipboard. We can then send $BNB from the Binance App to this wallet address.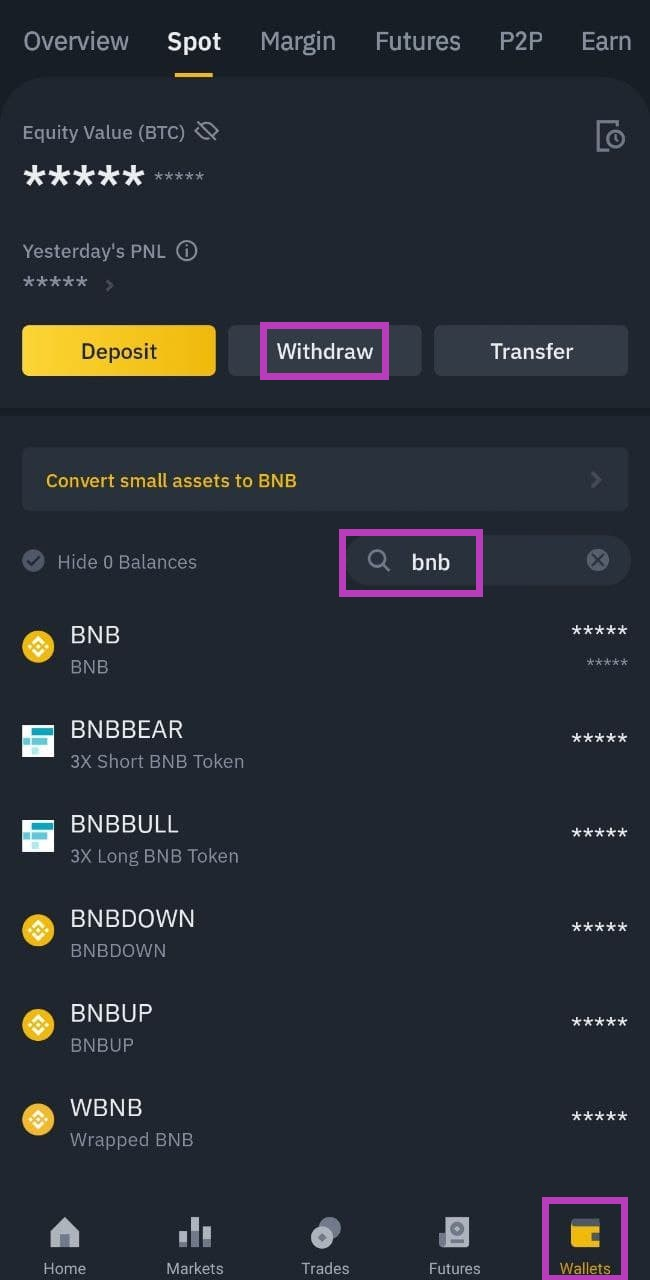 To withdraw from the Binance Mobile App to Trust Wallet, first open the application. Select '
Wallets
'. Enter 'BNB' in the search bar, then select the asset from the list. Alternatively, you could select '
Withdraw
' and send $BNB through that route.
After selecting '
BNB
' from the search you will be taken to the markets page. If you need to purchase $BNB, you can do so here from the available trading pairs. If you already have $BNB, select '
Withdrawal
'.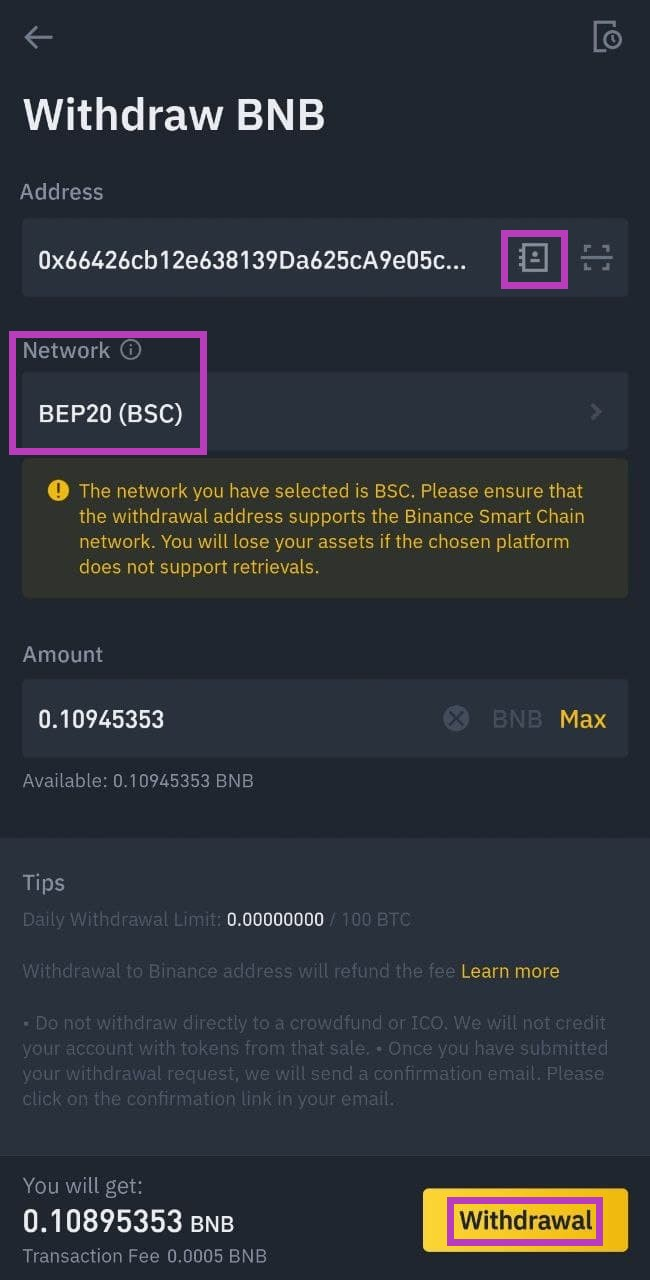 When you reach the withdraw screen, paste your wallet address in the 'address' field. Ensure '
BEP20 (BSC)
' is selected in the Network Field. Input the amount you wish to send. Select '
Withdrawal
'.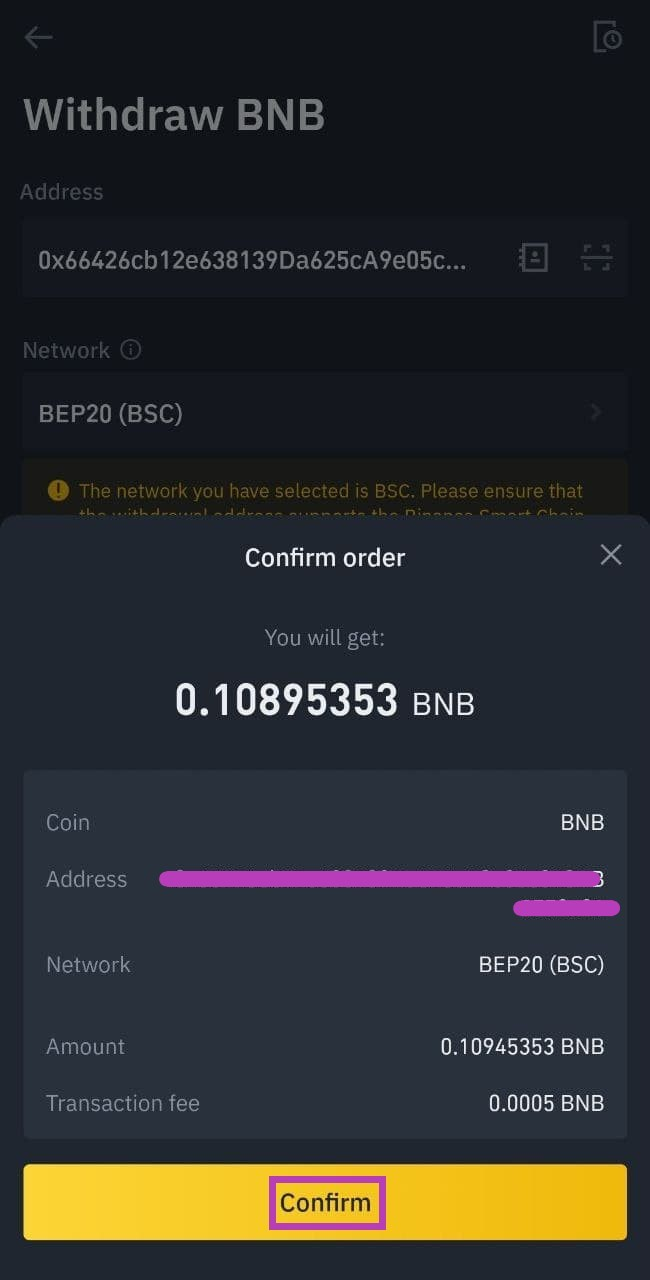 Select '
Confirm
' after verifying that you've entered the correct details. Your $BNB should appear in your Trust Wallet shortly thereafter.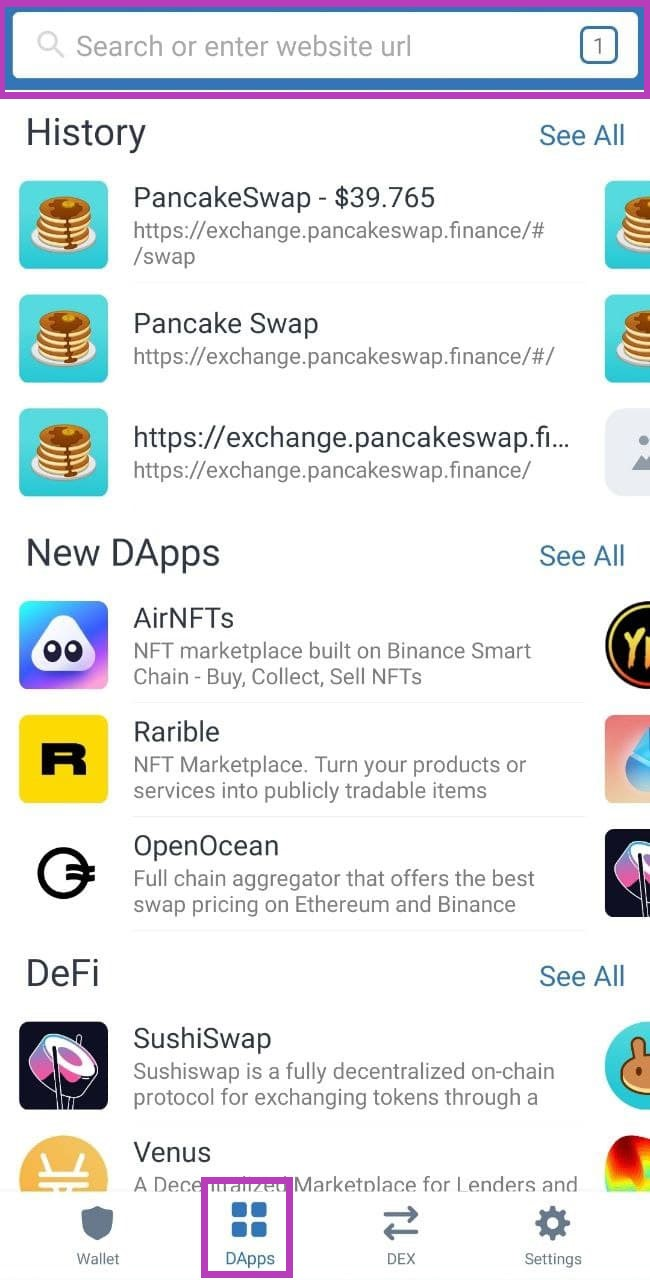 Return to your Trust Wallet app. You can check in your wallet section to verify your $BNB has arrived on 'Smart Chain'.
Once you have received your $BNB you can proceed to the '
DApps
' section. When you open this section, you will see your history and other DApps that you can explore.
Enter the
RFOX.Finance
URL in the search bar and ensure the '
Smart Chain'
network is selected on the top-right of the screen. We must ensure that the BSC symbol is showing in the top right of the screen next to the address bar to interact with the protocol.
Please note, bridging $RFOX from Ethereum to Binance Smart Chain is not currently compatible with Trust Wallet.
If you are planning on bridging your $RFOX you will need to do so using Metamask.
Once you have bridged $RFOX over to the Binance Smart Chain, you will be able to send BEP-20 tokens to your wallet.
Do not send to your wallet if you have not bridged, otherwise it will remain an ERC-20 token and not be compatible with the
RFOX.Finance
protocol.
Another option would be to purchase $RFOX directly from
RFOX.Finance
once you have funded your Smart Chain on your Trust Wallet.